Delta Stewardship Council Members
Created by the California Legislature in 2009, the Delta Stewardship Council is composed of members who represent different parts of the state and offer diverse expertise in fields such as agriculture, science, the environment, and public service. Of the seven, four are appointed by the Governor, one each by the Senate and Assembly, and the seventh is the Chair of the Delta Protection Commission.
The Council's work is supported by an independent board of nationally and internationally prominent scientists.
Councilmembers are: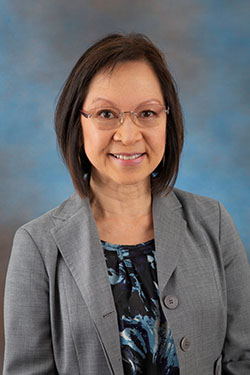 Susan Tatayon
Chair of the Delta Stewardship Council, Susan Tatayon is from Rocklin, CA. In a career spanning more than 35 years in water resources management, she has worked for The Nature Conservancy, a multinational water resources consulting firm, the U.S. Bureau of Reclamation and the California Department of Water Resources (DWR).
Ms. Tatayon held several positions at The Nature Conservancy (a conservation NGO) over the last 12 years, including water project director and associate director of its California Water Program. Much of her work for TNC was focused on issues related to the Delta, floodplain management, and groundwater. At the consulting firm, she managed projects and staff working on integrated water management plans and such projects as the Lower American River Flow Regime, the 2005 California Water Plan Update, and off stream storage investigations.
At the Bureau of Reclamation, she served as special assistant to the regional director of the Mid-Pacific Region and worked on implementation of the CALFED Record of Decision, the Central Valley Project Improvement Act, water transfers, and renewal of long-term water contracts. At DWR, she served as special assistant to the chief deputy director and later managed DWR's water reuse program. Prior to 1996, she worked in DWR's planning division on special projects related to water transfers, storage investigations, and Mono Lake.
A pragmatist who enjoys working with people in a down-to-earth way to find practical solutions to problems, throughout her career Ms. Tatayon has done her best to listen carefully to others' interests and perspectives and discover solutions that are workable for most concerned.
Ms. Tatayon was appointed to the Council by Gov. Jerry Brown in 2014, and reappointed in 2018. Her current term expires Feb. 2, 2022. She was elected by the Council to serve as vice chair in 2016 and as chair beginning Jan. 1, 2019.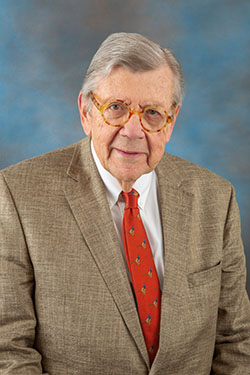 Frank C. Damrell, Jr.
Frank C. Damrell, Jr., of Sacramento, is a principal at Cotchett, Pitre, and McCarthy and was a distinguished Federal Judge of the United States District Court, Eastern District of California. Prior to his appointment as a Federal Judge in 1997 by President Clinton, Mr. Damrell was a Deputy Attorney General for California and a Deputy District Attorney in Stanislaus County. He started his own law firm in 1968 in Modesto and headed that firm until his appointment to the United States District Court.
Judge Damrell holds a Bachelor of Law (LLB) degree from Yale Law School and a Bachelor of Arts from the University of California at Berkeley. He also holds an honorary Doctor of Laws from Santa Clara University.
During his career he has served as president of the Consumers Federation of California and was appointed to the California State Consumer Advisory Council. He has also served on numerous collegiate boards throughout Northern and Central California, on the Judicial Panel on Multidistrict Litigation, and on the Federal/State Steering Committee on Civic Education.
Judge Damrell was appointed to the Council by Gov. Jerry Brown in in 2014, and reappointed in 2018. His current term expires on Feb. 2, 2022.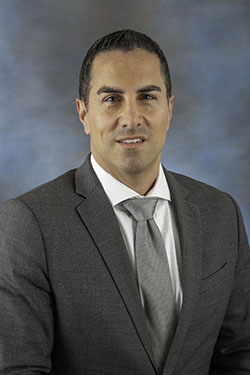 Mike Gatto
Former Assembly Member Mike Gatto, of Los Angeles, has always felt a calling to improve how government works for Californians. He was elected to four terms in the California State Assembly, and authored several pieces of landmark legislation during his tenure, including several innovative bills to improve Californians' quality of life.
During his time in the California Legislature, he chaired several committees in the Assembly, including Appropriations, Consumer Protection & Privacy, and Utilities & Commerce. In addition, he served on the Water, Parks & Wildlife Committee, and was the co-author and a principal negotiator of the California Water Bond of 2014.
Along with his duties as a councilmember, Mr. Gatto serves on the boards of several entities, and is the Legislator in Residence at the University of Southern California's Unruh Institute of Politics. He is an attorney, and lives in Los Angeles' Silver Lake neighborhood with his wife and children.
Mr. Gatto was appointed to the Council by the speaker of the California Assembly in 2016 and reappointed in 2018. His current term expires on Feb. 2, 2022.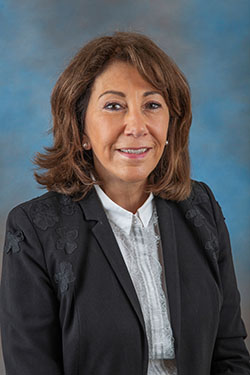 Maria Mehranian
Maria Mehranian, of La Cañada Flintridge, is managing partner and chief financial officer of the Cordoba Corporation, a nationally recognized infrastructure development firm based in Los Angeles. Ms. Mehranian previously served as a gubernatorial appointee on the Los Angeles Regional Water Quality Control Board from 2008 to 2016.
She holds a masters of Urban and Regional Planning from the University of California, Los Angeles, and participates in numerous policy panels on water quality and supply issues, and serves as a guest lecturer for universities throughout the state. Ms. Mehranian holds leadership positions for several academic institutions, including the Woodbury University Board of Trustees and the Dean's Leadership Board at Cal Poly Pomona College of Engineering.
She currently is the international chairperson of Armenia Fund, Inc., which has raised more than $120 million for humanitarian and infrastructure development in Armenia. Ms. Mehranian is a recipient of the Ellis Island Medal of Honor for exemplifying outstanding qualities in both her personal and professional life while continuing to preserve the richness of her Armenian heritage.
Ms. Mehranian was appointed to the Council by the California Senate Rules Committee in 2018. Her current term expires on Feb. 2, 2022.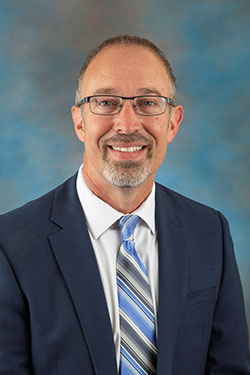 Oscar Villegas
Yolo County Supervisor Oscar Villegas serves on the Council in the post reserved for the chair of the Delta Protection Commission.
Supervisor Villegas was elected for a second term as the Yolo County Supervisor for District 1 in November 2016, which encompasses a majority of West Sacramento and the community of Clarksburg. In January 2018, he assumed the role of chair of the Board of Supervisors.
During his tenure on the Board of Supervisors commencing in February 2014, Supervisor Villegas also served on the California State Association of Counties (CSAC)/League of California Cities Joint Homelessness Task Force, National Association of Counties (NACo) Board of Directors, Yolo Bypass Partnership, and the Yolo County Ad Hoc Subcommittee on Agricultural Labor. Most recently, in 2018 Supervisor Villegas was appointed to co-chair CSAC's Housing, Land Use, and Transportation Committee.
In addition, Supervisor Villegas supported the City of West Sacramento in its approach to quality growth, and is supportive of the emerging wine industry in Clarksburg and ongoing preservation of agriculture and appropriate land use consistent with the Clarksburg Area General Plan.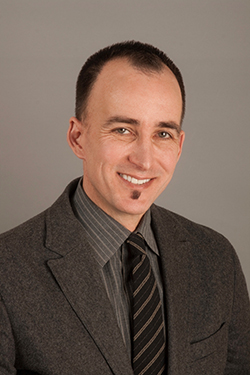 Daniel Zingale
Sacramento native Daniel Zingale was appointed by Governor Gavin Newsom to the Council on April 6, 2020. Prior to his appointment, Mr. Zingale served as senior advisor for strategy and communications in the Office of Governor Gavin Newsom from 2019 to 2020. He was senior vice president at the California Endowment from 2010 to 2019, senior advisor in the Office of Governor Arnold Schwarzenegger and chief of staff to First Lady Maria Shriver from 2005 to 2010, and a member of the Agricultural Labor Relations Board from 2003 to 2005. Mr. Zingale served as cabinet secretary in the Office of Governor Gray Davis in 2003 and was executive director for AIDS Action from 1996 to 1997. He earned a Master of Public Administration degree from Harvard University.
Mr. Zingale's term expires on April 6, 2024.