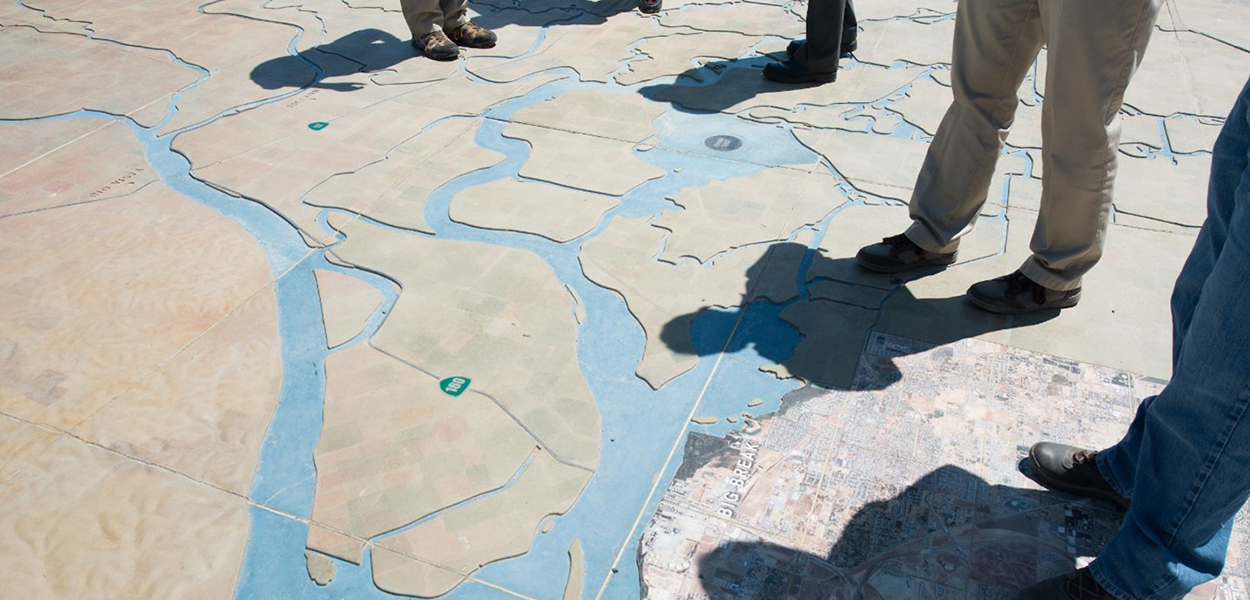 Delta Adapts: On the Way to a Multi-Benefit Climate Adaptation Strategy
November 17, 2022
By Associate Deputy Executive Officer for Planning & Climate Harriet Lai Ross
An adaption strategy for the Sacramento-San Joaquin Delta must address and reduce climate change impacts in a way that meets the coequal goals, builds resilience for the future, and prioritizes the most vulnerable communities.
Climate change is already altering the physical environment of the Delta, resulting in significant impacts on its people and resources that are only expected to worsen over time. The Delta Stewardship Council recognized the need to address climate change and completed the Delta Adapts Vulnerability Assessment in 2021, which is the first comprehensive study of projected climate hazards in the Delta and Suisun Marsh, identifying the people and resources most vulnerable to increased flood risk, extreme heat, drought, and wildfire smoke. These climate impacts in the Delta will not be felt equally: certain communities are more vulnerable due to disproportionately high exposure to these hazards, heightened sensitivities, and reduced ability to adapt to these impacts. Currently under development, the Adaptation Strategy will focus on four areas with an emphasis on equity throughout: flood risk reduction, ecosystem enhancement and protection, water supply reliability, and agriculture. To ensure our Adaptation Strategy reflects values from the wide range of Delta interests, we will continue to engage with representatives from diverse groups:
So far, we have…
partnered with community-based organizations and youth advocates to host a virtual community workshop on flood adaptation in the city of Stockton and San Joaquin County — areas projected to be among the most vulnerable to worsening flood risks in the Delta
worked with the City of West Sacramento and community-based organizations to design a community workshop focused on adaptation options
convened our cross-sector Stakeholder Work Group with representatives from State, regional, and local agencies, environmental and community-based organizations, tribes, reclamation districts, and others
engaged four technical focus groups associated with ecosystems, agricultural resources, water supply reliability, and flooding (highlights from which are featured below)
spoke with 35 Delta growers at water agency and reclamation district meetings and presented to over 100 Suisun Marsh landowners to better understand their perspectives on the role of Delta agriculture, environmental changes they are experiencing on their land, how they are adapting to those changes, and what resources are needed to help adapt
We are currently…
meeting with interested tribes to identify what they value in the Delta and how to adapt to anticipated impacts
receiving input on embedding equity throughout the Adaptation Strategy from our Environmental Justice (EJ) Expert Group, which advises the Council on EJ issues, and incorporating relevant input from the 22 EJ community interviews we conducted this year
working closely with our State agency partners including Department of Water Resources, State Water Board, and California Department of Food and Agriculture staff on adaptation
These groups inform the development of the Adaptation Strategy, weighing in on their most significant concerns from the Vulnerability Assessment, the values and assets they most want to see protected, their desired outcome for adaptation, and their vision for the Delta's future. The Adaptation Strategy will outline strategies and actions to address the identified climate vulnerabilities, outlining who is responsible for implementing the strategies, the timing of implementation, the cost of adaptation, and how adaptation can be funded.
Over the past several months, we've convened at least two rounds of meetings with our technical focus groups; here are our staff's key takeaways from the focus groups:
FLOOD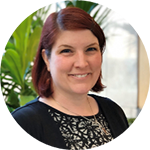 "Flood group technical advisors communicated that the Delta is a system, and levees are the backbone of that system. Water quality, ecosystem function, agriculture, and legacy communities are all dependent on levees. Developing levee projects that meet multi-benefit objectives will be critical for adaptation to climate change and other Delta stressors. Various focus group members encouraged us to use all focus groups to identify mutually beneficial strategies for flood risk reduction, ecosystem protection and restoration, and water supply, emphasizing the importance of considering upstream flood management and water supply when managing Delta habitats. Participants noted that ecosystem adaptation strategies must consider extreme event flows at both ends of the flow regime," said Supervising Water Resources Engineer Erin Mullin.
AGRICULTURE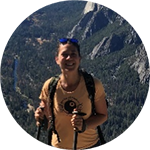 "The agricultural technical advisors focus group emphasized the central role of agriculture in the Delta's regional economy and culture, noting the importance of planning for climate adaptation that helps Delta agriculture evolve and be sustained through changing conditions. Delta growers noted that water quality and increasing salinity, decreasing fog, and increasing seepage driven by sea level rise are concerns, but they are often challenged by more immediate, short-term demands due to market changes, labor challenges, or other day-to-day or yearly management decisions. Thus, climate strategies need to be considerate of the factors influencing growers' farm management and crop choice decisions. The agricultural technical advisors suggested potential strategies that could benefit ecosystems and flood protection for agricultural lands, such as re-wetting of subsided lands for subsidence reversal and creation of multi-benefit land use mosaics of rice, managed wetlands, and upland habitat/crops; wildlife-friendly agriculture; and creation of ecological connectivity between agricultural lands and habitats. Growers are already implementing actions including water conservation measures and tile drains to increase field drainage under increasing water tables, considering crops that may be better adapted to changing conditions, and some are interested in rice farming," said Senior Environmental Planner Morgan Chow.
ECOSYSTEM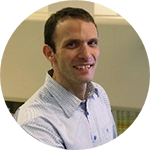 "Ecosystem focus group members repeatedly noted the importance of taking a whole system approach to adaptation, including multi-benefit projects and nature-based solutions, with a unified vision for the future. Their primary climate change concerns were saltwater intrusion, sea level rise, and the ability of habitats to keep up with changing water levels, temperature increase, more hydrologic variability, and invasive species. Many participants wanted to prioritize habitats that contain high ecological functions to reduce flood risk and wanted more recognition and thought to go into potential barriers for restoration to better understand the feasibility of implementation. Members hope the Adaptation Strategy also helps address challenges in permitting, fiscal mechanisms to implement adaptation, and close alignment with Delta Plan targets for restoration," said Environmental Program Manager Dan Constable.
WATER SUPPLY RELIABILITY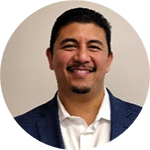 "The water supply reliability focus group expressed that there is no one 'silver bullet,' but perhaps there is a 'silver buckshot,' a portfolio of actions to adapt to climate change. Focus group members had concerns about climate change impacts that could reduce reservoir storage and water supplies, increase demands on groundwater usage, heighten the need for water transfers, and potentially reduce water supply to address water quality (i.e., salinity) in the Delta. To address these water supply reliability needs in the face of climate change, focus group members emphasized it will take a suite of actions, such as increased storage and supply (more groundwater storage), modified operations (updating of reservoir operations under a changing climate), increased water self-reliance and conservation (decrease demands on Delta exports through regional improvements), and modified regulations (a potential sharing of the burden of climate change impacts on all water right holders)," said Senior Water Resources Engineer Anthony Navasero.
Focus group meetings have provided key insights into how best to adapt to the anticipated climate impacts, emphasizing the importance of taking a whole-systems approach for adaptation that employs multi-benefit, cross-cutting strategies, including nature-based strategies grounded in equity. From these meetings, it's clear that the alignment of ecosystem restoration, flood management, water supply reliability, and agricultural interests is not only necessary but desirable to representatives of these groups.
The next steps for developing the Adaptation Strategy include meeting with the Stakeholder Work Group, focus groups, and EJ Expert Group to gather feedback on and refine the proposed adaptation scenarios. The November 17, 2022, Council meeting will include an update on the development of the Adaptation Strategy, and later this winter, the proposed adaptation scenarios and costs will be presented to the Council. A draft of the Adaptation Strategy is anticipated in the summer of 2023 and will be made available for public comment, after which the final Adaptation Strategy will be released.
To be notified of Delta Adapts updates, subscribe to the Council's listserv. If interested in attending any of the Focus Group meetings or the Stakeholder Work Group, or for any questions or comments, please email climatechange@deltacouncil.ca.gov. More information about the Adaptation Strategy can be found on the Delta Adapts web page.
---
About the Author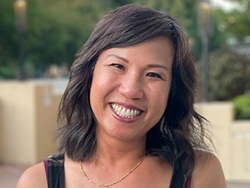 Associate Deputy Executive Officer Harriet Lai Ross
Harriet is a land use and environmental planner working at the intersection of science and policy. She oversees Delta Adapts, the Council's comprehensive climate change study. Prior to being named assistant deputy executive officer for planning & climate, Harriet served as the Council's assistant planning director, overseeing Delta Plan development, implementation, and policy to ensure the long-term resilience of the region. She is experienced in translating the best available science into effective policy; working with a wide range of interests to find common ground; and preparing, updating, and implementing large, multi-disciplinary plans at both local and State levels.